Bleaching Trays
Teeth whitening trays contain peroxide which actually bleaches the tooth enamel. Carbamide peroxide is the bleaching agent and comes in several different concentrations (10%, 16%, and 22%). Peroxide-containing whiteners typically come in a gel and are placed in a mouthguard. Some products are used twice a day for 2 weeks, while others are intended for overnight use for 1-2 weeks. Currently, only dentist-dispensed, home-use, 10% carbamide peroxide tray-applied gels carry the ADA Seal.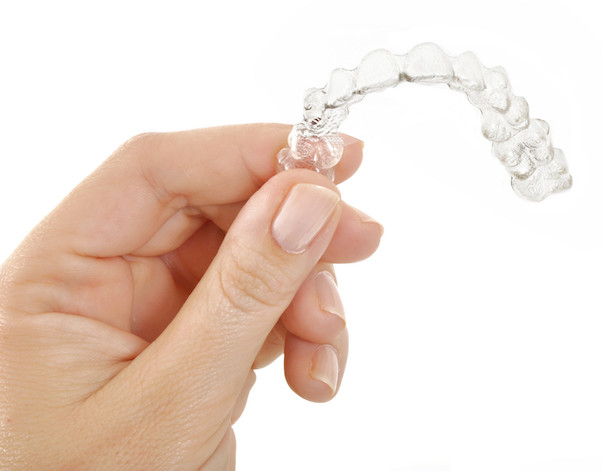 Glo Brilliant
The GLO Brilliant™ Personal Teeth Whitening Device reinvents the experience of teeth whitening using patented G.L.O. (Guided Light Optic) technology, combining professional elements of heat and light built into a closed-system mouthpiece that accelerates the whitening process, preventing the whitening oxygen from escaping the tooth surface, bombarding the stains and making the whitening process more effective and more efficient.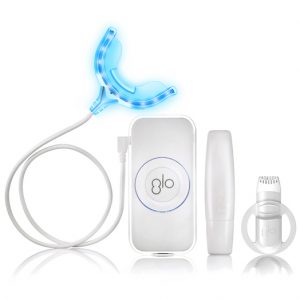 Opalescence Boost
Opalescence Boost is a chemically activated power whitening gel that provides brighter, whiter teeth after just 40 minutes. Using the unique double-syringe configuration, the clinician activates the 40% hydrogen peroxide formula just prior to application, ensuring every dose of Opalescence Boost is fresh and effective.
Chemically activated, so no light is needed
Powerful 40% hydrogen peroxide gel
Opalescence tooth whitening gel contains PF (potassium nitrate and fluoride)
Fresh chemical for each application
Precise delivery
Easy to see for complete removal
Two 20-minute applications for a total of 40 minutes of treatment time​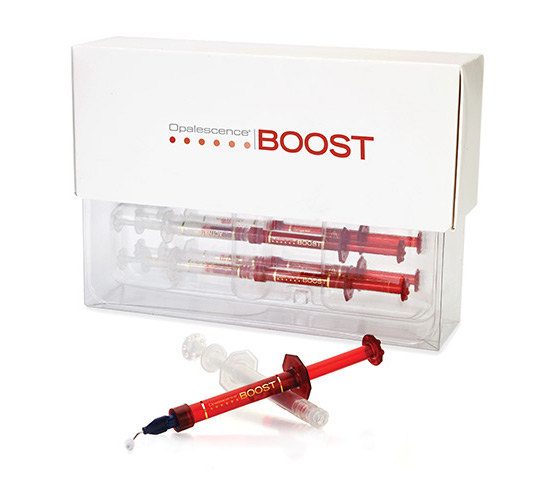 Opalescence Go
A professional whitening gel delivered in prefilled, disposable trays, Opalescence Go features the enhanced UltraFit™ tray and can deliver dramatic results in as little as 15 minutes per day. With no impressions, models, or lab time required, Opalescence Go is the professional alternative to less-effective over-the-counter options and is an excellent introduction to whitening as well as a perfect follow-up to in-office whitening.
Molar-to-molar coverage
Maximum amount of gel stays in contact with the teeth during whitening
Available in 10% hydrogen peroxide (30–60 minutes) and 15% hydrogen peroxide (15–20 minutes)
Opalescence tooth whitening gel contains PF (potassium nitrate and fluoride)
Delicious Mint and Melon flavors
Convenient prefilled trays can be worn right out of the package
Schedule an Appointment
Contact us today to schedule an appointment with Dr. Hefton. Whether you need a regular checkup or a more specialize service, we're happy to help.