Invisalign® Clear Ortho Aligners
The Importance of a Straight Smile
While straight teeth certainly boost one's self-esteem and confidence, there are health benefits to having straight, healthily aligned teeth. When teeth are spaced properly, they are far easier to clean. Overlapped and crooked teeth are difficult to floss and brush – especially in hard-to-reach crevices between teeth and at the back of the mouth. By making teeth easier to clean, patients can greatly reduce their risk for periodontal disease and dental caries. Periodontal disease has been proven to significantly increase the risk of heart attached and stroke.
Moreover, properly aligned teeth are less likely to become worn down because they are positioned for optimal oral function that evenly distributes the pressure and force associated with biting and chewing food. Correctly aligned teeth can also alleviate the issues that can be caused by an improper bite, speech or chewing difficulties, and jaw problems. Invisalign effectively addresses all of these orthodontic issues, so you'll have the confidence of a great smile and increase the likelihood of improved oral health.
How Invisalign Treatment Works?
Your Invisalign® clear aligners are custom-made for you. The aligners are virtually invisible and fit snugly over your teeth. Each aligner shifts your teeth slightly, moving them horizontally and vertically and even rotating them when needed. Your aligners are engineered to use the right amount of force in the right place at the right time.
When you change to the next set of aligners (typically every two weeks) your teeth gradually move into position, following a custom treatment plan mapped out by your doctor. Only Invisalign clear aligners are made of a proprietary, multilayer SmartTrack® material to gently shift your teeth into place.
What are Invisalign Braces?
Hefton Dentistry is a go-to for Dallas residents looking for Invisalign. Additionally, we maintain a great relationship with the company that develops and produces these industry-leading invisible braces. Invisalign braces are paid for by the same insurance programs that would normally cover metal braces, and they are just as effective as metal braces without requiring large metal brackets and wires. Instead of using traditional braces to gradually straighten teeth, Invisalign treatments use synthetic molded devices to guide your teeth into place. Since the synthetic devices are made individually for each patient, they are clear and they don't detract from your appearance like regular braces would.
Not every Dallas dentist can handle Invisalign treatments, but your dentists here at Hefton Dentistry have the extensive experience with invisible braces. Our patients include Dallas residents of all ages, and from all different professions. Invisalign braces are ideal for people that have customer-facing jobs or high profile positions where a perfect smile would help their careers but they can't deal with years in metal braces.
Benefits of Invisalign
The virtually invisible aligners, which are made of a thermoplastic material uniquely developed for the Invisalign treatment plan, look similar to teeth-whitening trays. Clear in appearance, Invisalign is inconspicuous and often goes undetected around others. On top of offering a discreet alternative to metal and wire braces, Invisalign aligners are removed during meals and when one is brushing or flossing. This makes eating and cleaning teeth much easier. The plastic construction of Invisalign is also comfortable and will not scrape against or irritate the linings of cheeks, lips and other soft oral structures as compared to traditional braces.
Invisalign allows you to view your virtual results and treatment plan before you start so you can see how your straightened teeth will look when your treatment is complete. Instead of imagining how much better it can be, you'll be able to see it for yourself.
Many patients with orthodontic issues can benefit from Invisalign treatment. The best way to determine if this treatment option is right for your needs is to schedule a consultation with Dr. Hefton. At your appointment, our team will evaluate the health of your teeth and their alignment to recommend the most appropriate treatment for your unique situation.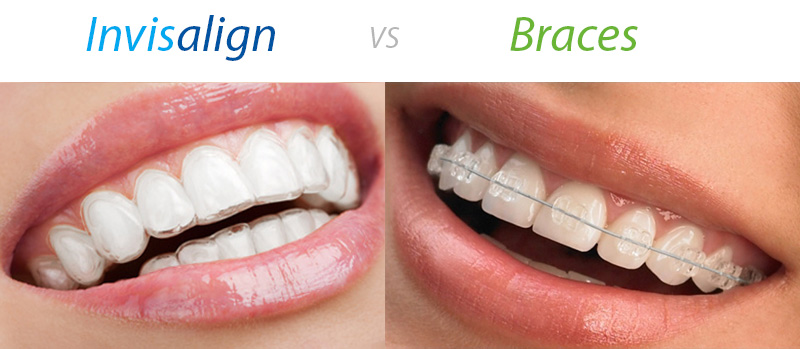 What is Invisalign and How Does it Work?
How Will Invisalign Effectively Move My Teeth?
Is Invisalign Right For Me?
Does Insurance Cover Invisalign?
What Is The Difference Between Invisalign and Traditional Braces?
How Much Does Invisalign Cost?
Schedule an Appointment
Contact us today to schedule an appointment with Dr. Hefton. Whether you need a regular checkup or a more specialize service, we're happy to help.